Everyone is welcome to visit Sladebank Woods. Our neighbours and local people enjoy strolling in the woods, perhaps exercising their (well-behaved!) dogs. Visit on your own or with friends and family to spend time in nature and for nourishment. Events run throughout the year for children and adults, and we hope you'll find something that sparks your enthusiasm. And if you'd like to see us do something different, let us know.
Planting trees is good for the planet and many have been lovingly planted in Sladebank Woods. Once they are in the ground, young trees need a lot of aftercare, especially in the summer, and we need help with weeding and watering the trees.
Because the soil here is free draining, watering is essential for the trees to get established. Tree growth can be inhibited by competing plants, such as bramble and old man's beard, so weeding around the trees is important for their long-term health.
If you would like to help with either or both of these activities, we would very much welcome your involvement. To find out more please do get in contact – we look forward to hearing from you.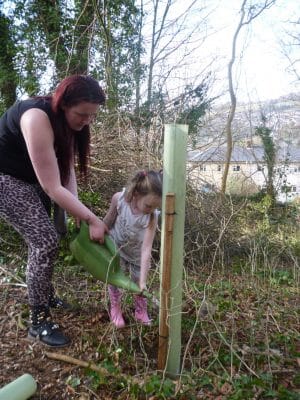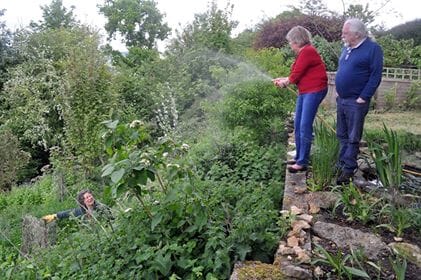 To find out what's happening in the coming weeks, from events for adults and children to opportunities to help manage the woods, please visit the Events & Projects page.
VOLUNTEER MORNINGS EVERY FRIDAY
Come along at 11-1pm and connect with new people, the land and your body as we learn together about this wonderful rewilding project in the heart of Stroud.
The work is a mixture of clearing around young trees that we have planted, processing firewood, coppicing and pathwork. Friendly work day, we chat as we work, all at your own pace.
Your help will be much appreciated
If you would like to join us please make sure to contact us first to check
Kesty 07854169961 or Sarah 07926745883
The public part of the woods are open seven days a week to anyone who would like to spend time in nature, whether this is your first time in woodland or if you regularly seek out open places. Directions and a map are on the Find Us page.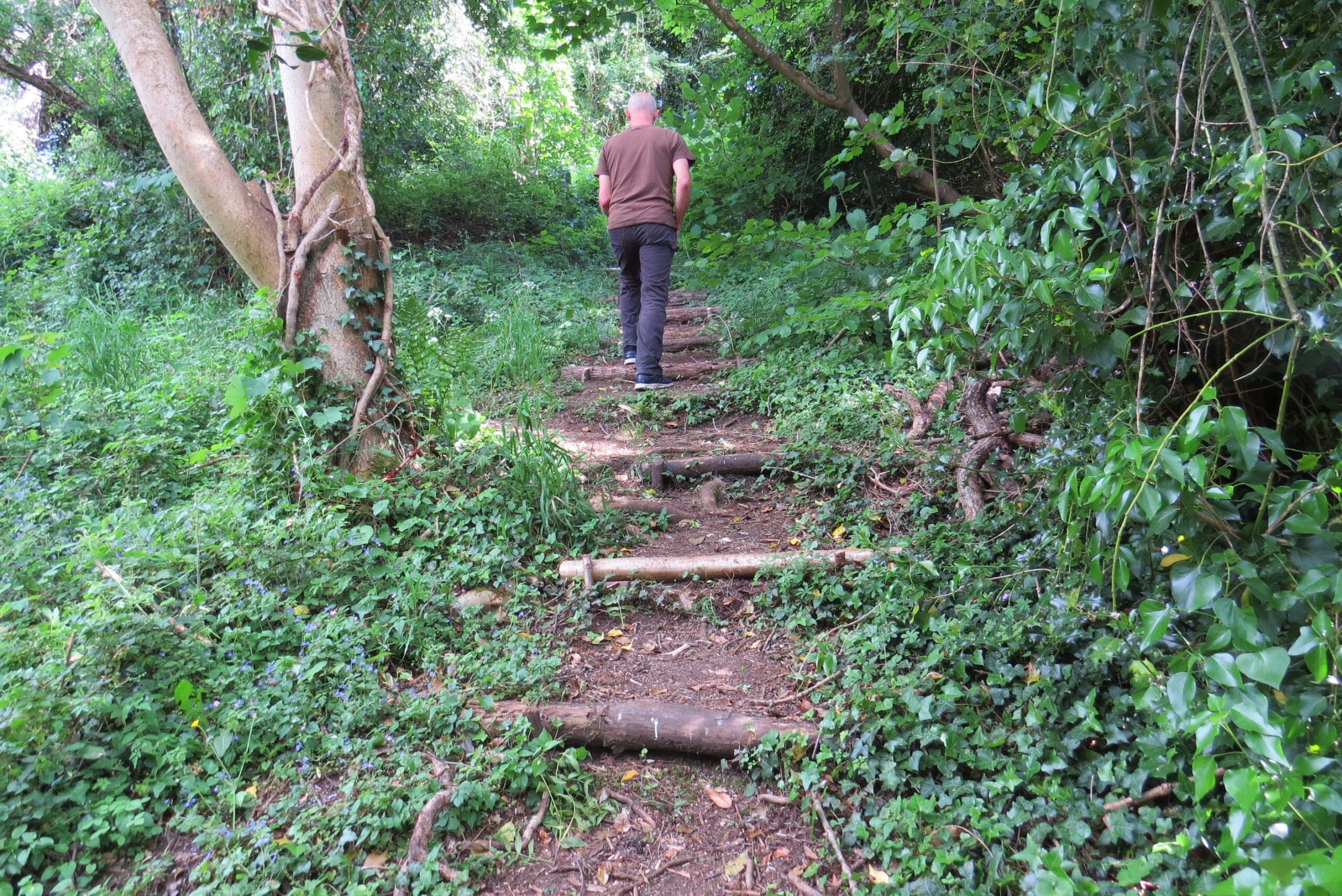 Duke of Edinburgh volunteers
We're often approached by young people asking to carry out part of their Duke of Edinburgh's Award with us – and we're delighted to have them! Recently Ella, Jack and Rudi made a great difference, felling and planting trees and clearing brambles. "I'm so delighted with the work we did together. We planted about 20 native trees – oak, hawthorn and field maple to name a few. The three worked very well alongside each other and enthusiastically," says Kesty Jakes.
Your memories about Sladebank Woods
There's a lot that we don't know about the history of the woods so we're running a project to gather people's memories, stories, photographs and sketches of Sladebank Woods. Do you remember the cattle being driven into the woods? Did you play in the woods as a child? Please get in contact, we'd love to hear from you.