We are currently only taking bookings for the Soulful Sauna for individuals and family groups because of Covid-19 guidance.

The sauna has recently been refurbished and improvements include a window, new roof and floor, and a woodstore outside of the sauna with logs to keep the stove topped up. Please note that we have increased our prices slightly – details are below.
We look forward to welcoming you soon.

The Soulful Sauna at Sladebank Woods is a great tonic for the body and a wonderful way to relax in nature. The sauna is a private space in a cosy converted shed just beyond our garden. It is fuelled by logs from our land in a wood burner and can be booked by an individual or a group of up to six people. You are welcome to bring your own favourite oils or dried herbs, such as lavender, to create aroma.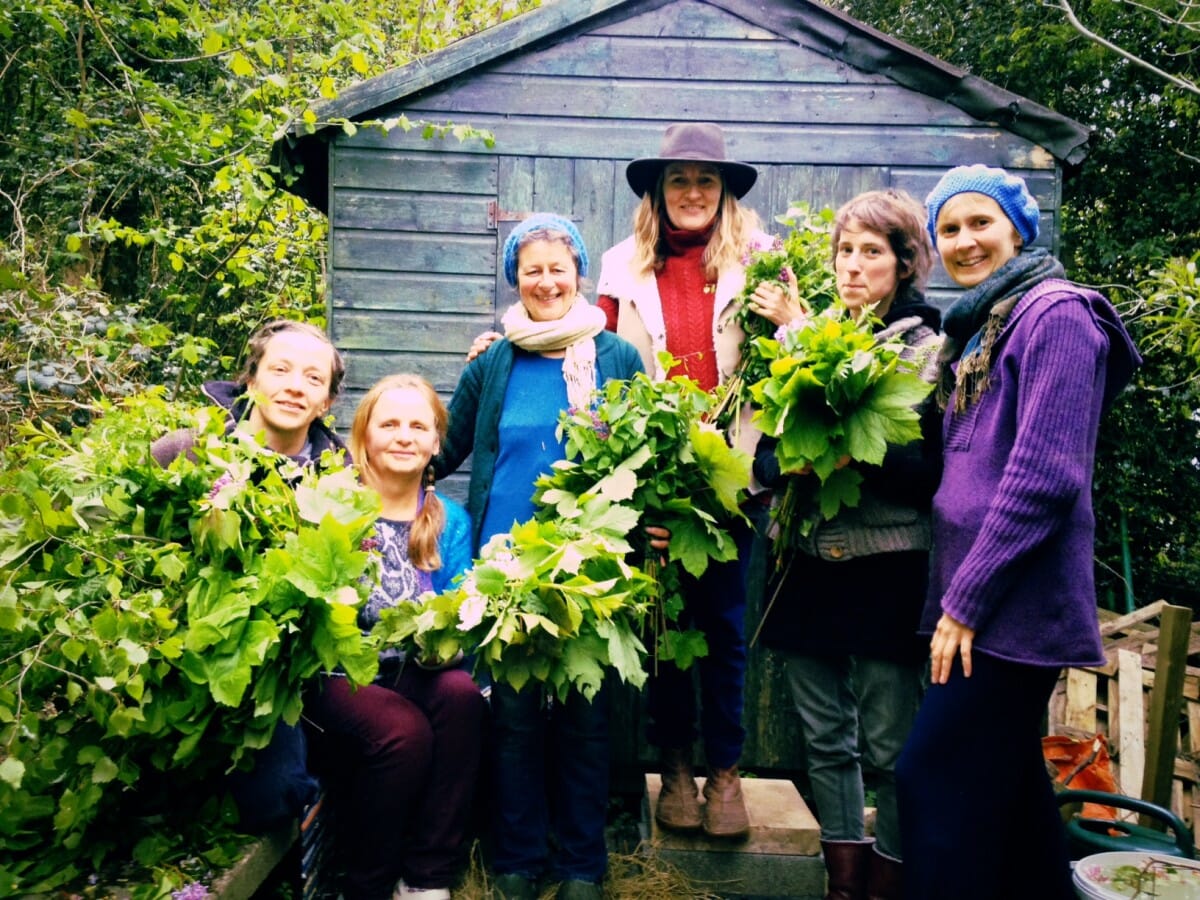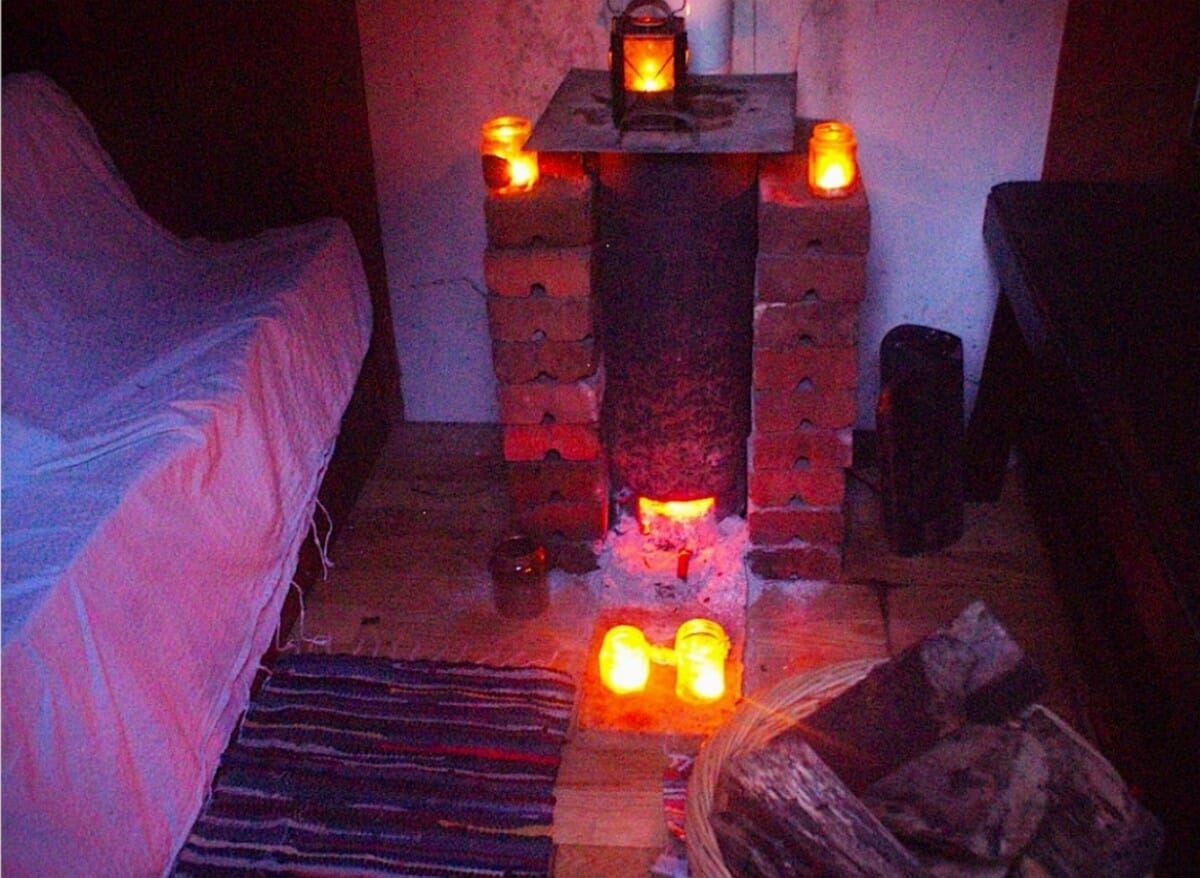 Before you book your sauna, we'll ask you to confirm that you've read the terms of use, which includes health and safety information and guidance if you bring children. Please note that the sauna shed is located up a steep path which can be muddy and slippery. Please do not drink alcohol before or during your visit to our sauna. We ask all visitors to be mindful that Sladebank Woods is located next to a residential area and to be respectful of our neighbours by speaking quietly.
The sauna was everything me and my two friends needed. A private, peaceful and magical place where we could reconnect with ourselves and each other, as friends and women, in a safe and sacred environment. We will be back!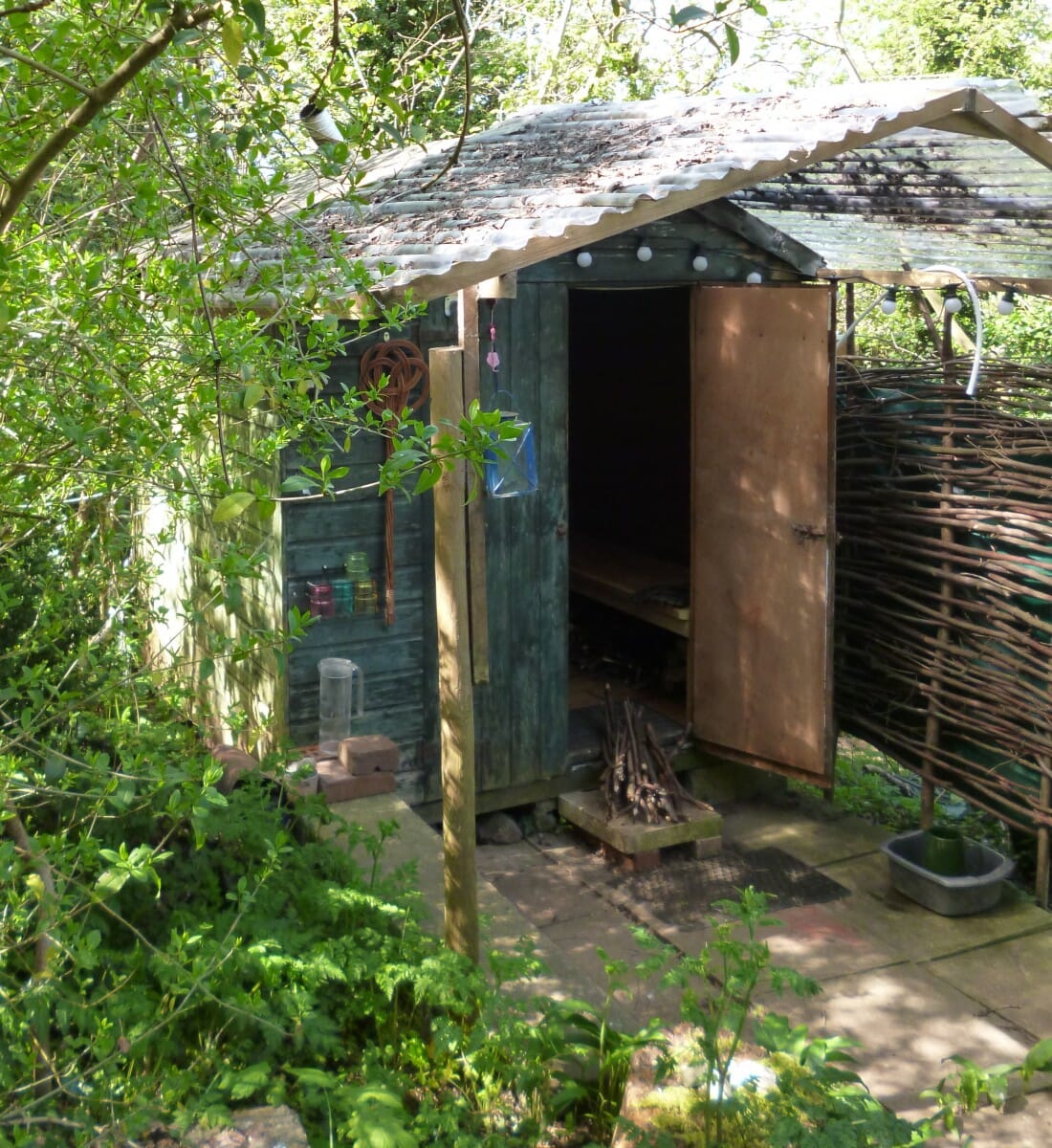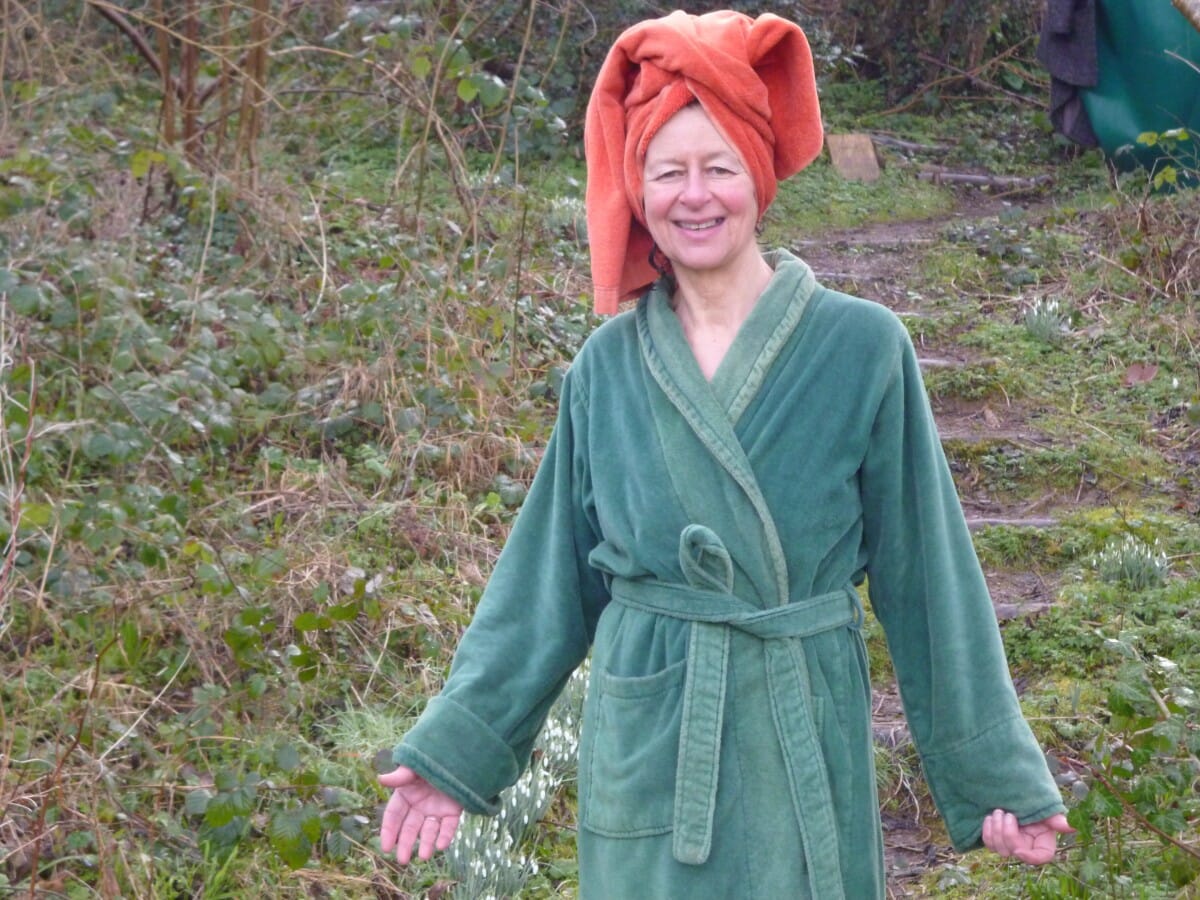 The sauna is bookable from 9am-10pm seven days a week, with the last session starting at 8pm. Each session is for two hours, which includes cooling off time.
1, 2 or 3 people – £36
4 people – £48
5 people – £60
6 people – £72
Additional time: £12 per hour, per session to be requested when you book (it may not be possible to extend your session on the day as there may be other visitors).
Wood burner service: Kesty can be on hand to top up the wood burner for £24 per session. 
Please pay for your session in full when your booking has been confirmed. If you need to cancel, please give 24 hours' notice and we will refund your payment. If you cancel less than 24 hours before the start of your sauna your payment will not be refunded.
When would you like to visit?
Check the calendar to see when the sauna is available. Then to reserve your space, complete the booking form below. The sauna is bookable from 9am-8pm seven days a week and last-minute slots are often available.
Please read the terms of use, which includes questions about your health, as well as providing directions and guidelines for when you are using the sauna.
Soulful Sauna terms of use May 2021
Booking and paying for your sauna
Please call or text Kesty on 07854169961 to book a sauna. Once a date and time has been arranged with Kesty, please fill in the online booking form and pay for the sauna in full.